EON Bank New App Features & Services
I just found out about that EON Bank launched a new app and a website! EON Bank is powered by Unionbank and if you're someone who is ahead of time then you're probably familiar with EON Bank. I remember the last time when they launched the EON Visa Debit Card in 2017. See post
here
.
Before, the EON Debit Card is UnionBank's Internet-based deposit account. It allows you to do absolutely all your banking transactions with a click of a mouse. You can even make electronic fund transfers to any bank in the country anytime, anywhere which was cool! Now, EON Bank offer more than just debit & bank transactions.
You can purchase online using the card, top up, pay bills and remit! You can easily load via PayPal, Visa/Mastercard Credit, Debit or Prepaid Cards and opening an account is so easy! For the bills payment, you can pay for your loan, Insurance, electricity, cable, schools, telco & water. you don't need to go to payment centers and waste time going to & from. Sending money to other EON accounts, Unionbank & other banks is also a breeze!
One very awesome service the EON has is that you can top up on gaming! Prepare your account as loading up is much easier with EON. Nintendo eShop, Paladins, Steam, DOTA 2, MU Online & so much more!
Another thing I liked is you can load your Beep card & other transportation accounts via Beep. Sweep RFID, EasyTrip & Grab. Such hassle-free! I personally use it to load up my Nintendo Eshop account where I can buy games.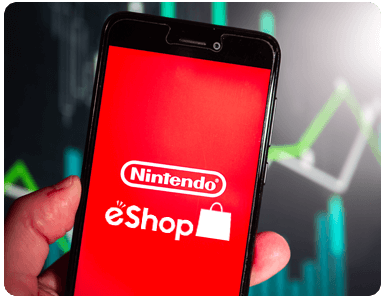 EON is the Philippines' first and only neo bank, offering a suite of deposit, consumer finance, and payment products, leveraging on the latest technology to deliver an enjoyable experience, and complemented by agent branches nationwide. With the EON app, customers can open an account, apply for a loan, move money, pay bills, and buy prepaid credits, instantly. Experience banking like online shopping!
Free access
No wifi? Access the EON app using mobile data on any network for FREE (except when on roaming)!
Browse and shop
Take your time and enjoy browsing through our products and services, select, and add to your cart! Move money to another EON account, a UnionBank account, or other bank accounts. Pay utility bills, school tuition fees, and other subscriptions. Buy prepaid credits for telco, gaming, cable, electricity, and a lot more. Plus, you can even apply for a loan!
Check out as guest or sign up
In a hurry? Don't worry! You can check out quickly as a guest or you can sign up to enjoy more benefits. Once you sign up, choose how you would like to sign in: User ID, Touch ID, or Selfie. Whatever suits you best!
Easy payment
Pay for your cart in one go. You may use your EON account, any Visa or MasterCard prepaid or debit card, or even your PayPal account!
Open an EON account instantly
If you don't have a Visa, Mastercard, or PayPal, open an EON account instantly for free! No minimum maintaining balance required nor unnecessary penalties. Get the most out of your money with the EON account.
For more info, check out EON at https://www.eonbankph.com. www.facebook.com/eonbankph, Tweet us at @eonbankph, Email heretohelp@eonbankph.com, Call them at 63 (02) 981-3688.
You can download the app here (
Android
,
Apple
)